Bankia and the INCYDE Foundation contribute to the need for adapting to the digital world and innovation by launching the DITEC project. This reinforces the professional development of students from the advanced vocational training qualification in information and communications technology, by enhancing their digital skills and entrepreneurial leadership.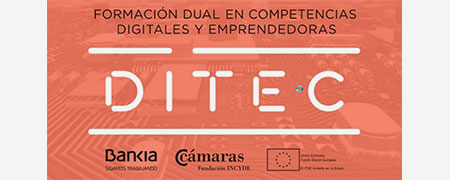 Institut Poblenou participates in this project by sending students to complete this training.
To complete the student training involving entrepreneurial knowledge, digital marketing and programming.
First-year students from the AVTQ in Development of Cross-platform Applications

Kick start your future with one click
Want to boost your career with a qualification in Vocational Training or a Training and Grad Programmes? Leave us your details and we'll be happy to help you find the option that best suits you.
El blog del Institut Poblenou
No results found.