An opportunity for personal and professional development
What are the Erasmus+ grants?
Erasmus+ mobility grants are an opportunity for personal and professional development that can be carried out in two different formats:
Work experience in Europe.
Study part of your vocational training at another European centre that has an Erasmus+ Agreement.

At Institut Poblenou, we offer students the chance to carry out either one of these options. The BCN FP Foundation also helps facilitate our student's mobility. We are also members of Netinvet, a European network of education centres that teach International Trade.
Which countries participate in the Erasmus+ mobility exchanges?
Group 1: Denmark, Finland, Iceland, Ireland, Liechtenstein, Norway, United Kingdom, Sweden, Luxembourg.
Group 2: Germany, Austria, Belgium, France, Cyprus, Greece, Italy, Malta, Netherlands, Portugal.
Group 3: North Macedonia, Bulgaria, Slovakia, Estonia, Hungary, Latvia, Lithuania, Croatia, Slovenia, Poland, Romania, Czech Republic, Turkey.
Duration and requirements
The expected duration of the work experience will be 3 months (2 months in the case of France) between the months of May and September. The work experience will take place in one of the countries that has also signed the agreement.
In order to access this grant, students must be studying for an advanced vocational training qualification, or have completed this qualification the previous year.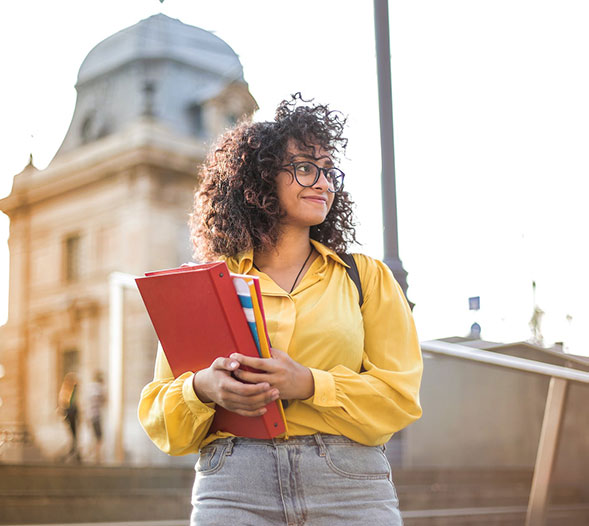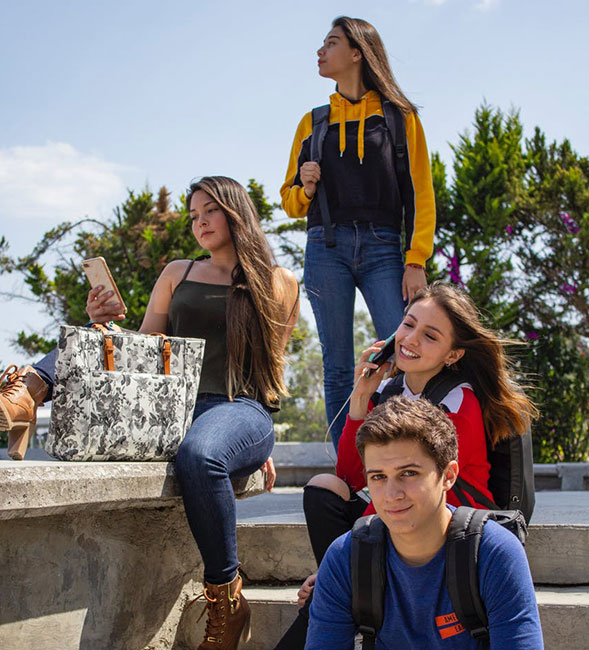 Phase A:
In the case of mobility for work experience, students' ability to independently find a work experience centre in the desired country will be looked upon favourably (3 points)
Academic grading scale (general average grade, English, French and/or German grade) (2 points)
Class attendance (1 point)
Have obtained an official foreign language certificate. (1 point)
Have submitted the Erasmus+ grant application last academic year, and been awarded the grant. (1 point)
Phase B
Letter of motivation (2 points)
Face-to-face interview (Pass – Fail)
IMPORTANT:
Any student who has previously refused an Erasmus+ grant will not be able to apply.
If the selected student fails to attend class or is reprimanded, he or she will lose their right to a grant.
Recognition for foreign Erasmus+ students studying at Institut Poblenou
In order to recognise the training received at our school by European mobility students, we offer report documents that certify the names, codes, hours of each Training Unit, their equivalence in ECTS and the grades obtained.
Before beginning a period of on-the-job training (OJT), a trilingual agreement should be drawn up and signed by the student, the receiving company and the student's training centre.
Recognition for Institut Poblenou students who are completing an internship with an Erasmus+ grant
In order to recognise our students' OJT experience, Institut Poblenou uses the QBID registration and monitoring tool. In addition to this recognition, participating students will receive a document that is equivalent to the Europass diploma.
Want to take part in one of our mobility projects?
Get in touch with our mobility coordinator, Dolors Menor Martín. You can contact her by sending an email to mobilitat@iespoblenou.org or by calling (+34) 932253812.
Erasmus+ also offers teachers and lecturers the chance to enjoy international mobility experiences. Two types of grant are offered to teaching staff: the training grant and the teaching grant.
The training grant aims for teachers to visit one or several companies with a view to learning by exchanging knowledge, as well as acquiring practical skills.
The teaching grant consists in giving classes over a certain period of time as a visiting lecturer at another professional training institute with an Erasmus letter.
Selection criteria
Letter of motivation and classroom project (maximum 3 points)
Language level B1- 1 point, B2- 2 points, C1- 3 points
Assessment of suitability by the committee according to the possible impact on the Institute (maximum 2 points)
Selection will also be conditioned by the centre's organisational capacity.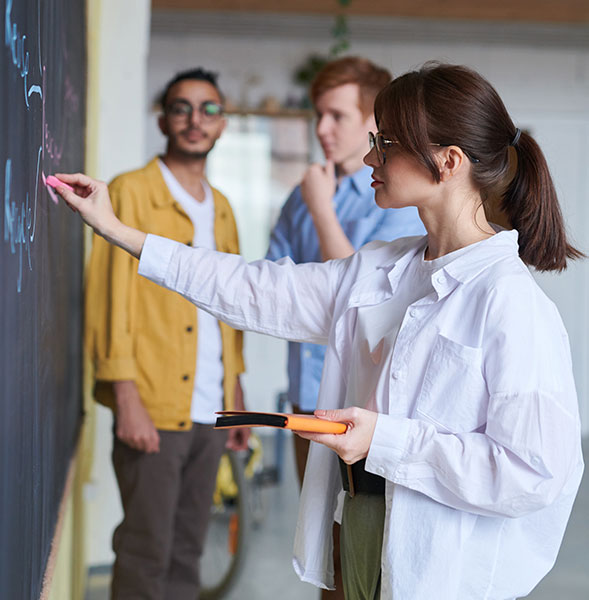 Kick start your future with one click
Want to boost your career with a qualification in Vocational Training or a Training and Grad Programmes? Leave us your details and we'll be happy to help you find the option that best suits you.
El blog del Institut Poblenou
No results found.