The entrepreneurial project at Institut Poblenou aims to make methodological changes that will help develop entrepreneurial skills and generate both entrepreneurial projects and new business models.

In order to run this entrepreneurial project, we organise different activities throughout the academic year:
Generating business ideas and transforming them into business projects as part of each vocational training courses' professional modules.
Outlining interdisciplinary business projects among students from different vocational training courses.
Organising Entrepreneurship and Skill Development Days at Institut Poblenou, which involve education and training activities for teachers and students, as well as talks and competitions.
Offering our students trips and workshops to help foster their entrepreneurial skills.
We actively participate in the Red de Emprendimiento (Entrepreneur Network), which is made up of vocational training institutes from across Catalonia.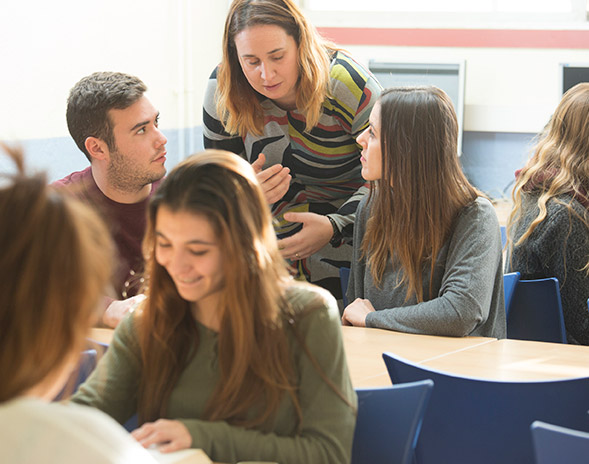 Training within an entrepreneurial culture and developing our students' entrepreneurial skills as a competitive tool for entering the job market. We believe this to be the best way to boost their employability or self-employment possibilities in a dynamic and innovative working world.
Entrepreneurship at our Institute is open to all students at the centre through a variety of different projects.
Thanks to the entrepreneurship coordinators, entrepreneurship is present in the centre's three professional fields: business administration, information and communications technology and sales and marketing, where teachers and students actively participate together.

Kick start your future with one click
Want to boost your career with a qualification in Vocational Training or a Training and Grad Programmes? Leave us your details and we'll be happy to help you find the option that best suits you.
El blog del Institut Poblenou
No results found.