The Interdisciplinary Project (IP) aims to develop students' entrepreneurial abilities and foster synergies and collaborations between the Institute's students and teachers. As such, we develop business projects among students from different vocational training courses.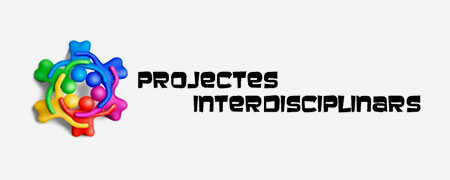 These projects are carried out over different modules. The synthesis module, the project module and the business and entrepreneurship module are the main subjects that steer the project.
At Institut Poblenou, we want to train our students in entrepreneurial culture and develop our entrepreneurial skills as competitive tools for entering the job market. These projects help students develop practical skills, some of the most relevant of which include oral communication, teamwork, initiative, flexibility, the ability to adapt to change, resilience, goal orientation and negotiation.
These business projects are carried out among students from different vocational training courses.
Entrepreneurship is a core consideration throughout the centre's three professional families, alongside Vocational Training and Guidance (VTG). The teachers involved are: Fernando Fernández (Administration), Mercè Font (Sales), Juan Ferrero (Sales), David Tena (VTG) and Carles González (Information and Communications Technology) as teaching staff coordinator.

Kick start your future with one click
Want to boost your career with a qualification in Vocational Training or a Training and Grad Programmes? Leave us your details and we'll be happy to help you find the option that best suits you.
El blog del Institut Poblenou
No results found.