InnovaFP is run by the Government of Catalonia's Ministry of Education and their Directorate General for Vocational Training and Special Education. It promotes collaboration among companies and vocational training centres in order to foster innovation projects and knowledge transfer.
The programme is launched gradually in the centres, setting four targets that help guide their development. These four stages are then outlined, giving the centres a road map that helps prepare them for meeting these goals, setting specific objectives, offering tools and encouraging continuous improvement of innovation management until they become innovative centres.
Beginner: The centre takes part in the programme
Promoter: El centro desarrolla acciones enmarcadas en la actividad innovadora
Dinamizador: El centro tiene actividad innovadora
Mentor: El centro es un referente de la innovación en formación profesional

Institut Poblenou is currently situated in the second, or Promoter, stage. The centre currently carries out actions as part of the innovative activity:
Internal activities are carried out at the centre in collaboration with the ActivaFP (active methodologies in the classroom) and/or EmprènFP programmes.
The projects' corresponding proposals, contracts, invoicing and cost control need to have been previously outlined. If payment for project is still pending, prior authorisation from the programme coordinator will be required.
If no organisation is able to fund the project, a financial analysis must be carried out in order to justify its viability. Under no circumstances should an InnovaFP project represent an expense for the centre and the pending payments for each project must have been approved by the coordinating team in order for them to be considered InnovaFP projects.
Systems have been established to help circulate word of the projects and their results among the educational community, as well as the impact felt at the centre.
It is best if students are involved in the projects.
The centre promotes entrepreneurship on the innovation and knowledge transfer projects promoted at the centre.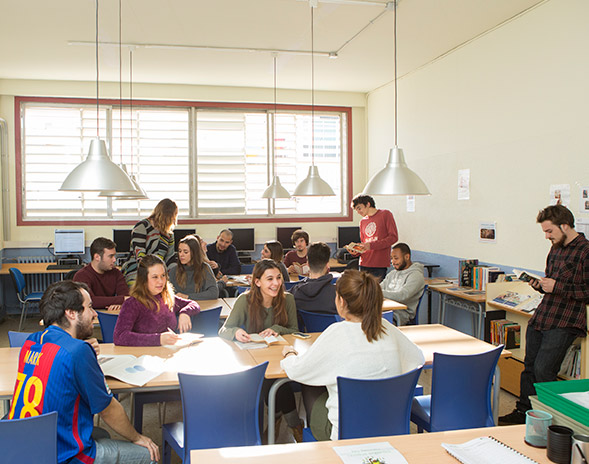 To collaborate with companies and organisations over which the centre bears some influence, in order to initiate innovation projects and knowledge transfer. This should incentivise teachers to bring their knowledge up to speed and improve the training offered to students on the vocational courses. Finally, the aim is to increase links between the training centre and companies, contributing to improving the competitivity of the organisations that are involved in the programme.
Instotut Poblenou Innovation Committee

Kick start your future with one click
Want to boost your career with a qualification in Vocational Training or a Training and Grad Programmes? Leave us your details and we'll be happy to help you find the option that best suits you.
El blog del Institut Poblenou
No results found.