AVTQ in Business Administration and Finance, professional profile: Insurance Manager (Dual VT)
Do you have any questions? fill the form and we will contact you shortly
Sixth Form (bachillerato), Intermediate/Superior Vocational Training or equivalent
Morning group: 8 am – 2:30 pm
Afternoon group: 3 pm – 9:30 pm (Dual)
Advanced Diploma in Business Administration and Finance, professional profile: Insurance Manager
This is advanced diploma produces highly-trained specialist that have all the necessary skills to work in a professional business administration and finance environment, as well as bringing added value to the table with their knowledge in insurance management, claims processing and the digitalisation of insurance companies. Thanks to their specialisation, this is a highly-valued professional figure in the insurance, finance, legal, labour sectors, as well as in government bodies.
Graduates with this Advanced Diploma in Business Administration and Finance, with a professional profile of Insurance Manager, combine their training in management and administration of commercial business, labour or accounting procedures with their training in insurance companies. Graduates will be ready to put their skills into practice in both public and private companies, ensuring they comply with current regulations, quality management protocols and correct information management.
Students that graduate from this Advanced Diploma will qualify for an AVTQ in the same professional field by validating credits that are common to modules on both curriculums, or take another AVTQ or university degree in which they can validate credits already obtained.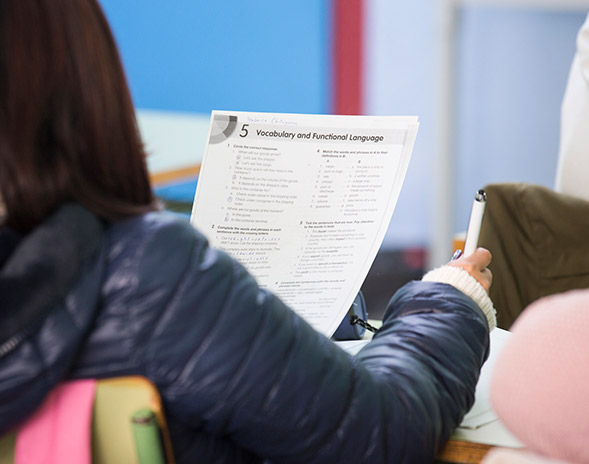 Office, sales and staff administrator
Finance and/or accounting administrator
Legal, accounting, labour, tax or management consultancy administrator
Payment management specialist
Treasurer and payment and portfolio manager
Sales, insurance or banking manager
Public Administration Oppositions (civil servant entrance exams)
What you'll learn. Programme of study
This Advanced Vocational Training Qualification in Business Administration and Finance with a professional profile specialism in Insurance Manager, involves 2,000 hours of classroom learning with 970 hours of work experience in a company if students choose the dual modality option, and approximately 500 hours of work experience is students choose the OJT modality. Below you can see how the modules are divided in each course and the innovation projects they're involved in.
Programme of study: Year one
Programme of study: Year two

Kick start your future with one click
Want to boost your career with a qualification in Vocational Training or a Training and Grad Programmes? Leave us your details and we'll be happy to help you find the option that best suits you.
El blog del Institut Poblenou
No results found.