Do you have any questions? fill the form and we will contact you shortly
Secondary School Education (E.S.O.) or equivalent
Monday to Friday
Morning group: 8 am – 2:30 pm
Afternoon group: 3 pm – 9:30 pm
Technical Diploma in Commercial Business
Graduates from this Technical Diploma in Commercial Business will be qualified in the distribution and sale of goods and services and will work principally in wholesale and retail shops, commercial and warehouse departments of any industrial, service or real estate company. Their job is to ensure that quality and security standards are enforced correctly.
Graduates will qualify as commercial business specialists and will be able to work in the distribution and sale of goods and services in any business, or in the administration or management of a small commercial business. Part of their responsibilities will be to apply current regulations and quality protocols, including occupational risk prevention and environmental protection.
Graduates from this vocational training course will obtain a diploma they can use to access sixth form (Spanish bachillerato) or any advanced vocational training qualification under the condition that they pass the entrance exam.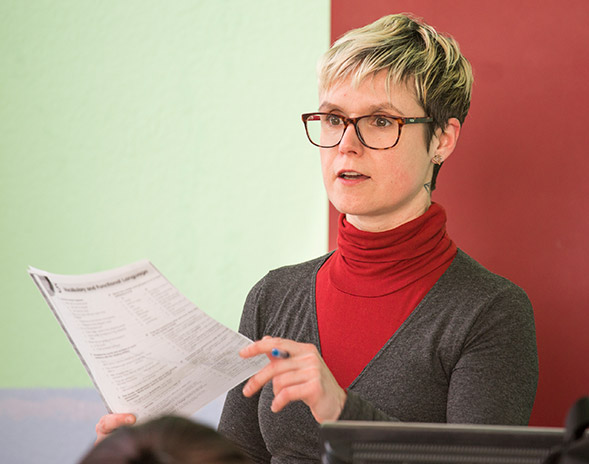 Salesperson
Sales representative
Promoter
Small business manager
Online content administrator
Warehouse reservations manager
Warehouse manager
Head of goods management
Warehouse logistics specialist
Information and customer service specialist
What you'll learn. Programme of study
This Intermediate Vocational Training Qualification in Commercial Business is a two-year course consisting of 2,000 hours of learning, of which 1,650 hours will be spent in the classroom, and 350 hours will be spent carrying out practical work experience. Below you can see how the modules are divided over each year and the innovation projects they're involved in.
Programme of study: Year one
Programme of study: Year two

Kick start your future with one click
Want to boost your career with a qualification in Vocational Training or a Training and Grad Programmes? Leave us your details and we'll be happy to help you find the option that best suits you.
El blog del Institut Poblenou
No results found.