AVTQ in Sales and Commercial Property Management GVIEC (Dual VT)
Do you have any questions? fill the form and we will contact you shortly
Sixth Form (bachillerato), Intermediate/Superior Vocational Training or equivalent
Monday to Friday
8 am – 2:30 pm
Advanced Diploma in Sales and Commercial Property Management
The Advanced Diploma in Sales and Commercial Property Management covers the most classic aspects of training related to purchasing and design departments and commercial properties, storage spaces and distribution and sales departments, as well as considerations such as marketing, e-commerce or commercial market research.
Graduates from the Advanced Diploma in Sales and Commercial Property Management will be qualified to manage commercial operations related to sales transactions and the distribution of products and services, as well as organising the establishment and operation of commercial property according to current quality, safety and risk prevention criteria.
This vocational training qualification is highly sought-after on the job market, and 73% of students from Institut Poblenou that take this course find a job.
Graduates will be able to access university bachelor's degrees, where it will be possible to validate modules and credits they've already taken. Similarly, graduates could also obtain the Advanced Diploma in Marketing and Advertising by completing just one more year of study.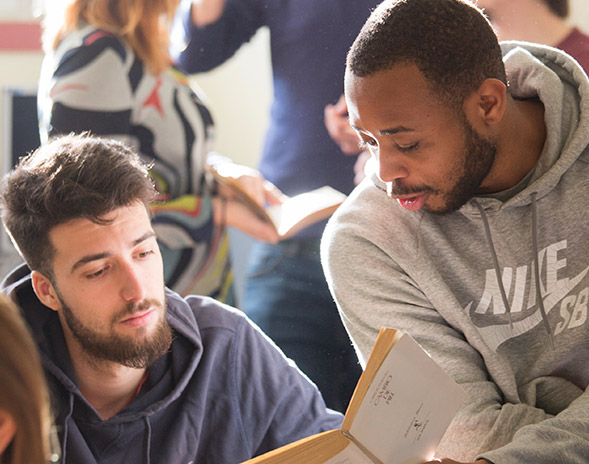 Head of sales or sales representative
Store manager
Specialist salesperson
Telemarketing supervisor
Merchandiser
Visual merchandiser
Commercial property designer
Specialist in establishing commercial property
Head of point-of-sale promotions
What you'll learn. Programme of study
This Advanced Diploma in Sales and Commercial Property Management is a two-year course consisting of 2,000 hours of study, which, given its vocational nature, includes 970 hours of practical work experience. Below you can see how the modules are divided over each year and the innovation projects they're involved in.
Programme of study: Year one
Plan deProgramme of study: Year two

Kick start your future with one click
Want to boost your career with a qualification in Vocational Training or a Training and Grad Programmes? Leave us your details and we'll be happy to help you find the option that best suits you.
El blog del Institut Poblenou
No results found.