AVTQ International Sales (Dual VT)
Do you have any questions? fill the form and we will contact you shortly
Sixth Form (bachillerato), Intermediate/Superior Vocational Training or equivalent
Monday to Friday
8 am – 2:30 pm
Advanced Diploma in International Trade
Graduates from the Advanced Diploma in International Trade will be able to plan and manage the import-export processes of goods whilst adhering to current legislation. International Trade specialists are also in charge of outlining product, price and communication policies in the foreign market. They are in charge of marketing policies, managing international goods contracts and supervising the development and evolution of sales.
Graduates will also be qualified to work in any kind of manufacturing environment with an international outlook, which nowadays encompasses the majority of business networks. Their responsibilities also encompass sales transactions and storage, distribution and financing in the international market.
Graduates will be able to access university bachelor's degrees, where it will be possible to validate modules and credits they've already taken. They will also be able to validate the modules they've completed for other vocational training courses: Marketing and Advertising, Sales and Commercial Property Management or Business Administration and Finance.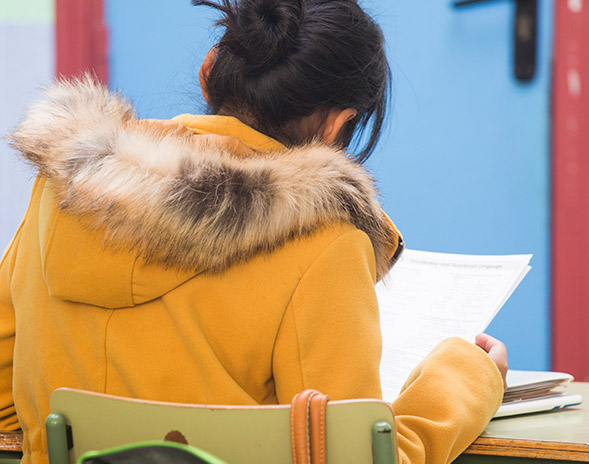 Foreign trade, logistics and storage specialist
Trade, transport and international marketing department administrator
International sales specialist
Logistics coordinator
Reverse logistics specialist
Foreign operations specialist in financial or insurance organisations
International trade representative
What you'll learn. Programme of study
The Advanced Vocational Training Qualification in Administration and Finance is a two-year course consisting of 2,000 hours of study, including 970 hours of practical in-company work experience if students choose the dual modality, or approximately 500 hours of practical work experience if students choose the OJT modality. Below you can see how the modules are divided over each year and the innovation projects they're involved in.
Programme of study: Year one
Programme of study: Year two

Kick start your future with one click
Want to boost your career with a qualification in Vocational Training or a Training and Grad Programmes? Leave us your details and we'll be happy to help you find the option that best suits you.
El blog del Institut Poblenou
No results found.